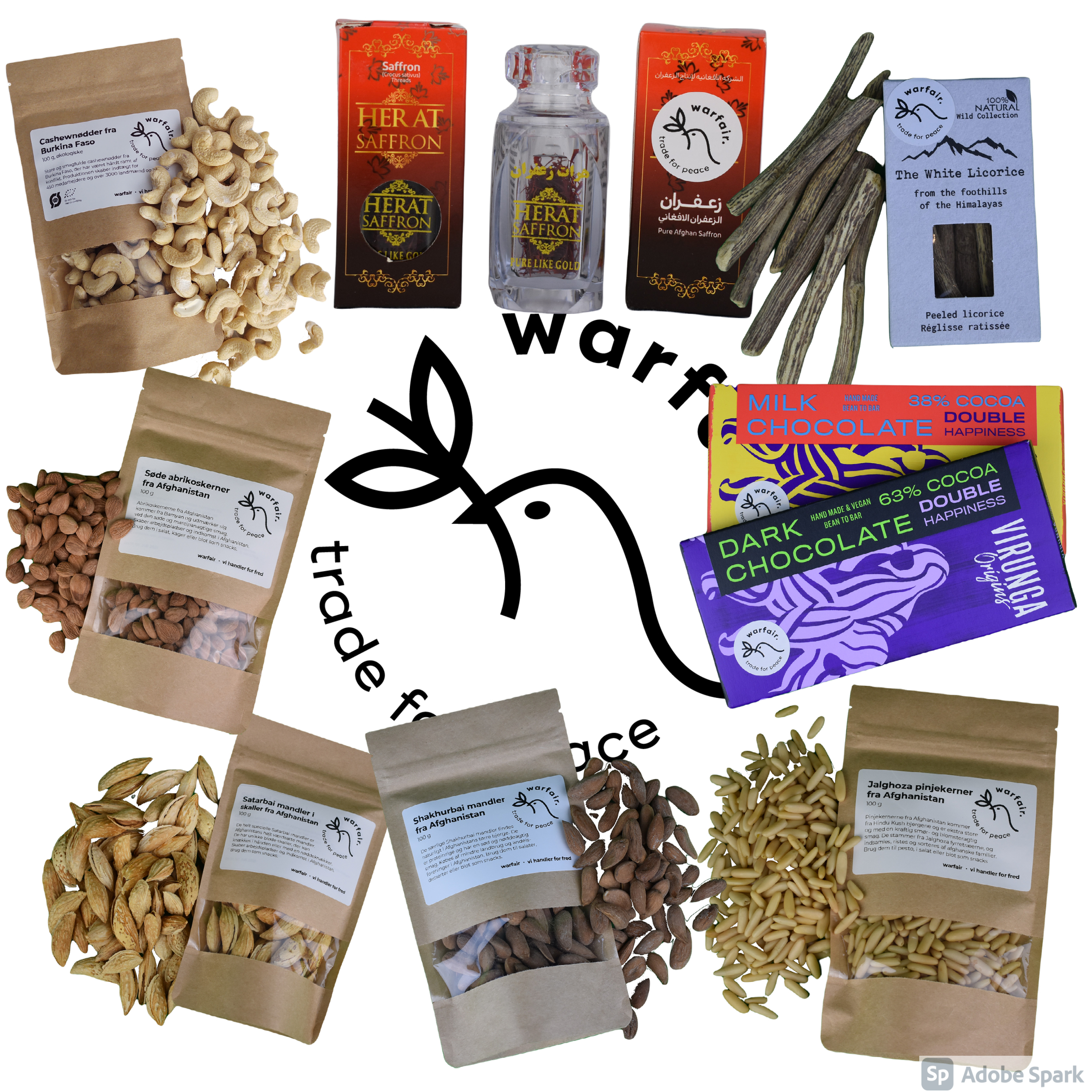 Gift packages & gift cards
Why not try a selection of the unique products from conflict -affected countries?
Order a warfair gift package for a good friend, a birthday or for your colleagues.
Buy below or write to us at mail@warfair.org, if you need a larger number, a special greeting or will put together your very own gift package.